Thursday, September 21, 2006
shifted.
dalun
Friday, September 15, 2006
So we've already established the fact that things are gonna be different in the future baby.
And you've reiterated the fact that you don't want to get into something that's just gonna have to end later.
Now I know our lives are changing and I've seen it coming for a while too, don't get me wrong;
We gotta be strong..
Someday, I will be the one babe
Someday, I just need you here with me
dalun
Wednesday, September 13, 2006
"words are a motherfucker but they can be great, or they can degrade; even worse they can teach hate.."
Some people just can't stop poking into other people's business. You're never part of this so why did you have to add in your two cents worth? You don't even know half the truth and you want to pass judgement. So I'm a player? Just to let you know, I wasn't the one who ended the relationship. Don't fucking bitch about me behind my back when you don't even know half about me. That just shows how fucking shallow you are. By the way frans, this is directed right at you.
dalun
Tuesday, September 12, 2006
yeah yeah yeah.
You said hi,
You wanted to talk about the things that you should know
I never meant to run or hide
I just didn't think it was time for you to know.
I'm stuck at the cross roads I'm waiting to choose
I'm hoping it won't lead back to you
Our journey is over
Our time is up just give it up
dalun
Monday, September 11, 2006
Take my thoughts for what they're worth
I've been acting like a child
Your opinion, what is that?
It's just a different point of view,
What else, what else can I do?
I said I'm sorry, yeah, I'm sorry,
I said I'm sorry, but what for?
If I hurt you then I hate myself
I don't want to hate myself,
don't want to hurt you
dalun
Sunday, September 10, 2006
Life is one big joke. That's why I didn't want to admit to you that it is true, because I don't want to believe it myself either; hoping that if I don't then it would just be a lie.
I could use a fresh beginning too, all of my regrets are nothing new.
dalun
Saturday, August 05, 2006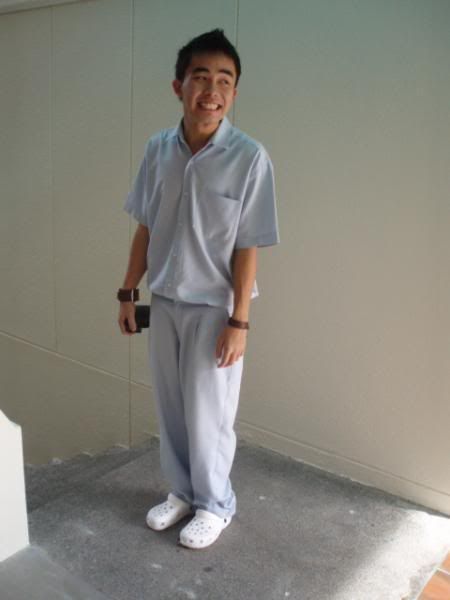 that's what school can do to you.
dalun